Left Ultimate Suede Leather IWB Holster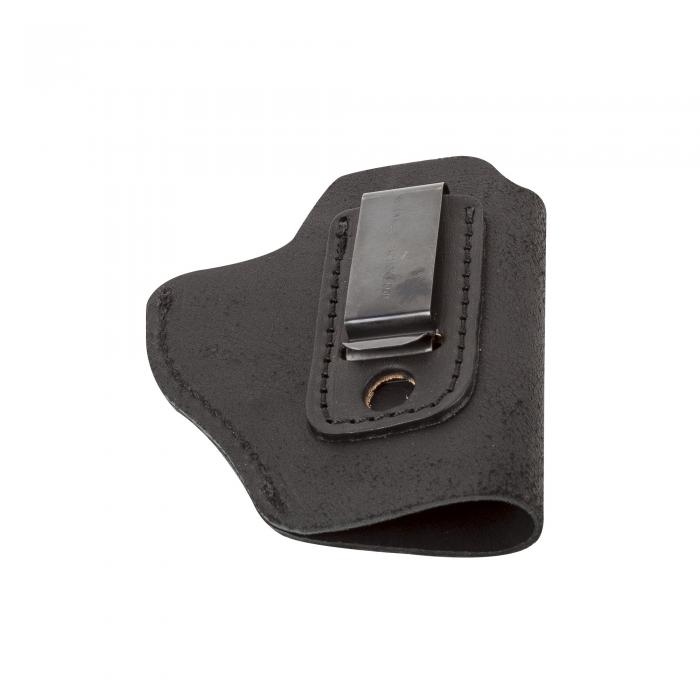 Currently Unavailable
MSRP

$2999
LEFT Ultimate Suede Leather IWB Holster
The Ultimate Suede Leather IWB Holster by Relentless Tactical Left Handed

The Ultimate Suede Leather IWB Holster offers classic American craftsmanship, combining function, comfort, and durability. Hand made from genuine USA suede leather, The Ultimate Suede Leather Holster is the ultimate "inside the waist band" concealed carry holster. Don't settle for cheap, synthetic materials and shoddy craftsmanship. This comfortable, form-fitting holster is built to last, backed by Relentless Tactical's Lifetime Warranty, guaranteeing maximum protection, and letting you enjoy day-in, day-out comfort and performance for as long as you own it. The Ultimate Suede Leather IWB Holster is designed for optimum concealment and ease of access when most needed.
The firearms you carry are indispensable, and will be needed at a crucial time. You can't afford to trust a flimsy, undependable holster. Feel confident wearing The Ultimate Suede Leather IWB Holster from Relentless Tactical.

Fits over 80 different guns including:
Beretta 84 & M87 Cheetah, 92A1, M92
Bersa Thunder 9 & 45
CZ Compact, 75 Pro Duty & SP-01
FNH-USA 57
Glock 17, 17L, 19, 20, 21, 21SF, 22, 23, 24, 25, 26, 27, 28, 29, 30, 31, 32, 33, 34, 35, 36, 37, 38, 39
H&K P30 & P7M8
Kahr P30, P40 & P45
Kimber Crimson Carry II & Ultra Carry II
Ruger P95, SR9C
S&W SD40, SD9, SW9VE, SW40VE
S&W M&P Shield (9mm / .40 / .45)
Sig Sauer Mosquito, P220, P226, P229, P239, P320, P250 & SP2022
Springfield XD, XDS, XDM
Taurus 24/7 G@
Taurus Milennium Pro
And many more!
Item Info
| | |
| --- | --- |
| Item | Available In Store |
| UPC | 329770 |
| Brand | Relentless Tactical |
| Model | ULTIMATE LH |
| Mfg No | B01EVD8ACG |